DIN Sandpit workshops bring together Australian Defence, industry and NSW research leaders to help to identify important defence problems.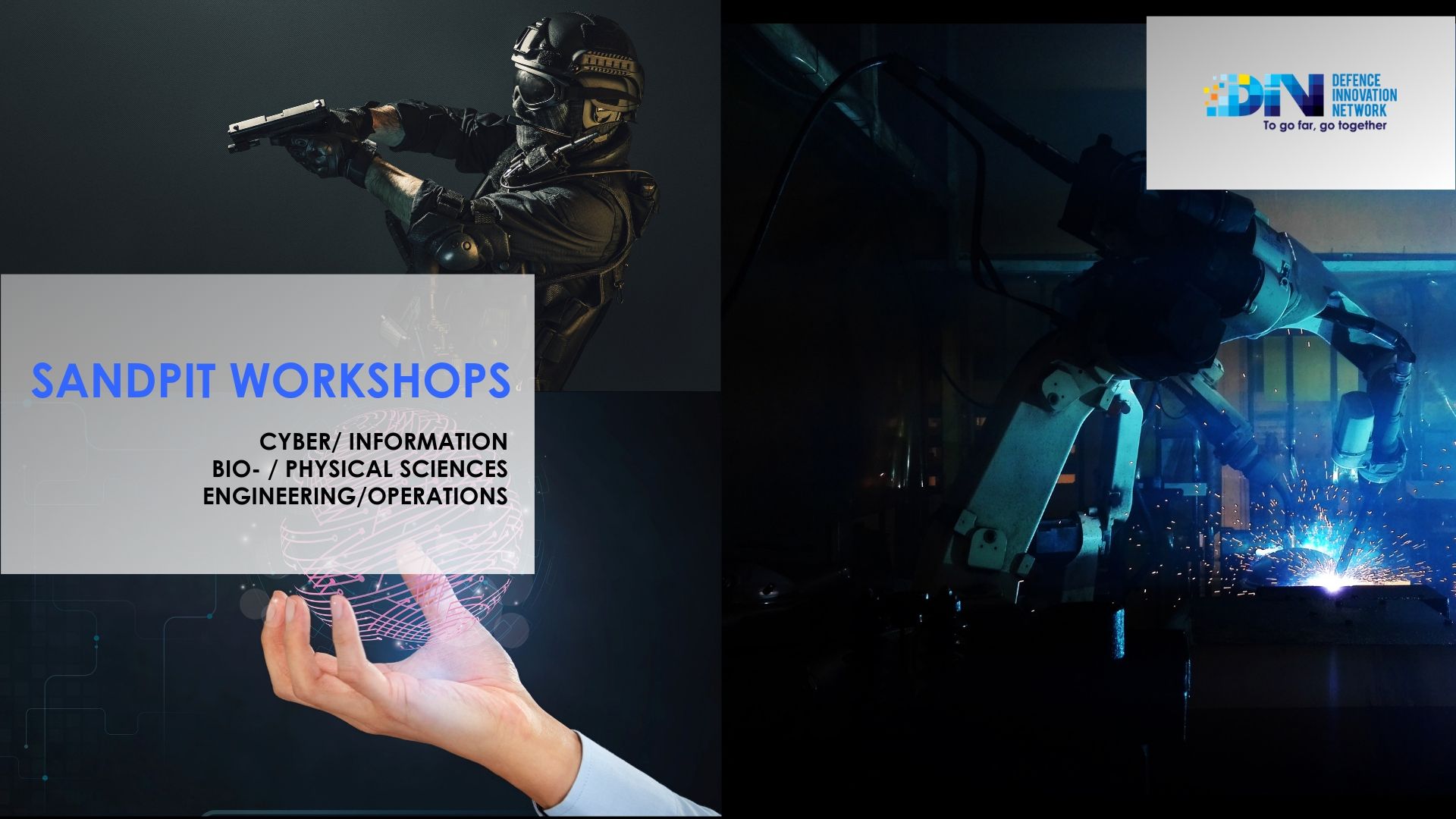 This year, Sandpit Workshops will be centred on three major themes:
12-Jun | University of New South Wales | CYBER/INFORMATION– Cyber, Quantum, Intelligence-Surveillance-Reconnaissance
13-Jun | University of Newcastle | BIO-/PHYSICAL SCIENCES– Human Performance, Medical Countermeasures, Advanced Materials
14-Jun | University of Wollongong | ENGINEERING /OPERATIONS– Trusted Autonomy, Sensors, Directed Energy, Hypersonics
ABOUT SANDPIT WORKSHOPS
The event will feature a number of technology speeches from across NSW universities focused on core capabilities of the Next Generation Technologies Fund and problem pitches delivered by the defence industry and the Australian Defence Force.
In addition to presentations, the event will provide an opportunity to connect with like-minded people during workshop and networking sessions.
The outcome of these events will be problem statements that will form the basis of a call for submissions through DIN Pilot Project Grant Scheme.
SCHEDULE
WHO CAN ATTEND
The event can be attended by industry, universities, DST group, Defence-anyone who has a genuine interest in the defence area, is considering applying for a grant through DIN Pilot project grant scheme or would like to make new connections.
ABOUT DIN PILOT PROJECTS
The Defence Innovation Network has received support from the NSW Office of the Chief Scientist and Engineer and DST Group to fund collaborative research projects with direct industry and defence focus.
The intent of our Pilot Project grant scheme is to conduct a rapid feasibility study on new ideas for Defence and develop these ideas into concept or technology that can attract further investment from the government or industry.