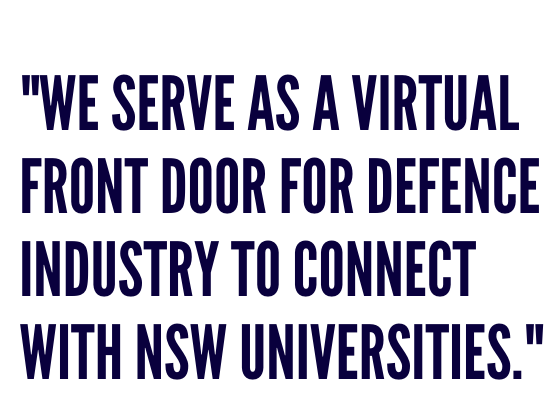 NSW Defence Innovation Network (DIN) is a university-led initiative of the NSW Government and the Defence Science and Technology Group to enhance NSW Defence industry capability through collaboration with government and academic research institutions.
Established in October 2017, and supported by seven leading universities, we focus on bringing world-class research capabilities and innovation to the defence sector.
Our role is to facilitate engagement between research groups that produce technologies of relevance to Defence, and to provide exciting, value-add collaborative business opportunities.
Our goal is to improve technology for the Defence end-user and to help boost our stakeholders' interests in a $195+ billion defence market.  
Our objectives
Increase NSW capacity for defence R&D
Foster collaboration between NSW industry and universities
Increase NSW defence science investment through national & international defence R&D programs
Support Australian STEM capacity and pathways to STEM careers in defence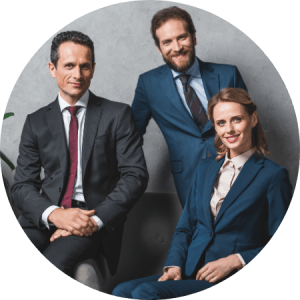 Industry
We have experience with bringing multi-disciplinary teams together. We'll help you to find university-based know-how and connect you with the right people.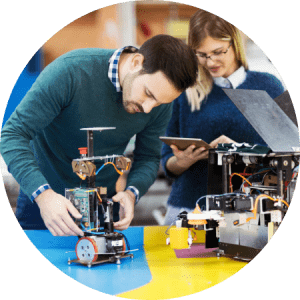 Researchers
We keep close tights with our industry and defence stakeholders. We facilitate industry-academia connections and provide advice on existing funding opportunities.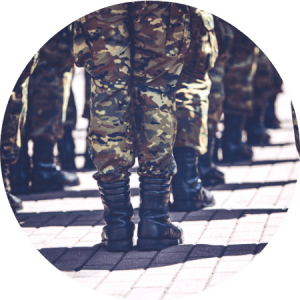 Defence
We bring innovative technologies to Defence. Get in touch with us to access world-leading capabilities at our member universities or find new industry partners.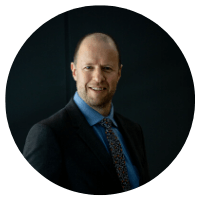 Prof Bradley Williams
Director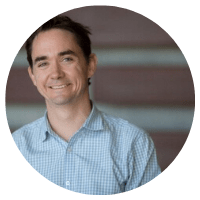 Marc West
Associate Director (DST)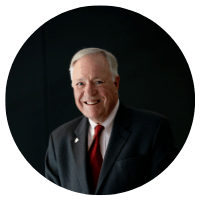 William Hutchinson
Chair of Steering Committee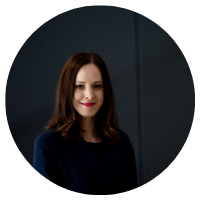 Lucia Kralova
Network Manager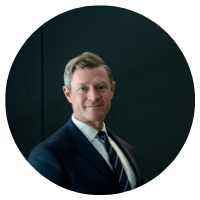 Lincoln Parker
Business Development