AI, Cyber, Autonomous Systems, Electronics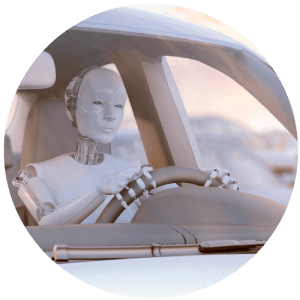 Advances in machine learning, high-performance computing and data science are converging to create significant advancements for intelligent autonomous systems.
Artificial Intelligence (AI) is enabling machines to move into roles and conduct tasks that were previously done by humans, solving problems in novel ways, and relieving the burden of 'dull, dirty and dangerous'. Distributed and networked autonomous systems will, by necessity deploy elements in uncertain and sometimes hostile environments, elements that will require protection even in the 'information domain' where they can be targets of cyber-attacks.
Our researchers are world leaders in these fields and their work has been recognised internationally.
Our research capabilities include:
Intelligent systems
Resilient and reliable software development
Human-machine interfaces
Cyber-security and cyber-attack detection
Cryptography and secure communication
Neural networks for signal processing and deep learning
Collaborative multi-agent tasking and performance
Trust and authorisation in autonomous systems
Human-machine teaming
(Aero)Space, Radar, Sensors, Antennae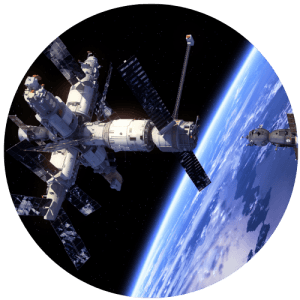 Continual progress in the miniaturisation and sophistication of aerospace sensors, platforms and control systems brings with it opportunities both commercial and military as well as challenges like airspace management.
Sensors are now an integral part of the control systems for unmanned aerial vehicles and spacecraft and can be tailored to a range of operational needs, from simple data collection to support of AI-based tools for real-time intelligence sharing and decision-making.
Furthermore, in May 2018, the Federal Government acknowledged the growing importance of space industry by investing $300 million into Australian space technologies and satellite infrastructure.
NSW are well-placed to support this and other aerospace investments with world-leading capabilities including:
Integrated Air/Space traffic management and control
Advanced imaging and remote sensing systems
Space Situational Awareness
Space technology development
Satellite constellations and 'formation flying'
Space-based instrumentation
Ground-based space surveillance
Novel antenna concepts
Hyperspectral imaging
Quantum technologies and sensing
Signal processing, Image processing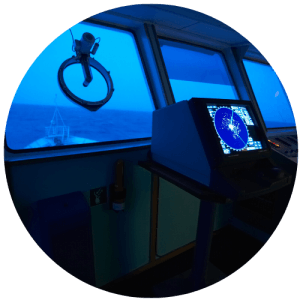 Modern technologies like mobile communications and medical imaging depend on signal and image processing. Signal and image processing algorithms also underpin defence applications like platform guidance and control, wide-area surveillance and reconnaissance, and force protection.
Increasingly, defence platforms are being equipped with integrated sensors and signal processing to enable rapid data collection, processing and transmission to improve the ability of military decision-makers to act quickly and decisively.
NSW universities engage in a wide range of research and development in sensors and signal processing including:
Radar
Sonar
Optical/infrared and hyperspectral sensors
Global Positioning Systems (GPS)
Speech processing
Image/video compression, analysis & processing
AI-assisted detection, classification and tracking
Machine perception
Multisensory surveillance
Materials sciences, Prototyping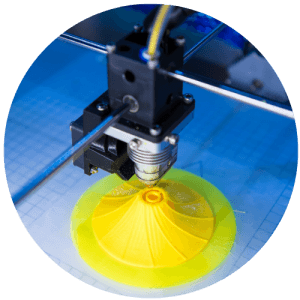 The development of new advanced materials is dramatically changing concepts in design and manufacturing and has the potential to change the nature of the defence. New materials can make military systems lighter, tougher, stealthier, more durable and/or more responsive, while at the same time reducing their cost and maintenance overheads.
New additive manufacturing (3D printing) techniques across a range of structural materials (plastics, metals, ceramics) have the potential to support novel engineering designs for military use in hostile environments.
It also enables deployable manufacturing – that is, the ability to print new systems or replacement parts on-site and on-demand –  which could considerably improve the ability to repair and maintain Australian military platforms overseas, thus leading to significant cost reductions, design enhancements and improved response times to reach the end-user.
Many of our member universities already work closely with defence stakeholders to bring their advancements in materials science to major defence projects.
Our capabilities include:
Advanced material and device characterisation
Rapid prototyping of metal parts using wire-arc additive manufacturing
Development of materials for next-generation electronics, energy, sensing
Development of new types of soft body armour, robust batteries
Advanced transducers for underwater sonar applications
Specialised welding in unusual alloys and machining for large product refurbishment
Mathematical and Statistical Modelling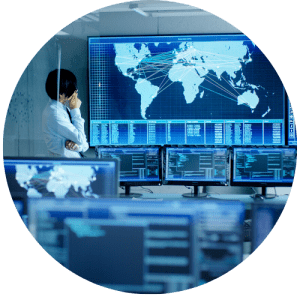 Mathematics and statistical modelling provides a framework for understanding and solving various and complex problems, and has 'officially' been applied to Defence equipment and operations for the better part of a century.
In addition to providing a foundation for designing and evaluating new technologies, mathematics and statistical modelling can be applied to fleet management and logistics and complex military operations including humanitarian assistance and cyber defence.
Modelling is commonly used to enable military planners and users to test and evaluate system performance, suggest improvements or find weaknesses before the system is deployed, and provide training.
Our world-leading capabilities cover areas:
Data analysis, Big Data
Modelling and Estimation
Operational analysis for decision making
Security
Signal processing
Statistical methods- Bayesian interference and computation, Bayesian fast approximations, Monte Carlo methods, Optimisation
Game theory
Probability
Time series analysis
Data visualisation
Quantum Technologies and Computing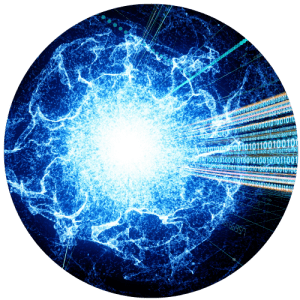 Imagine a computer that can teach a mobile phone to recognize any object, or one that can instantly find optimal travel routes for thousands of planes, or even one that can scan through millions of social media posts to identify a potential terrorist.
Quantum computing could bring game changing advantage for the Australian Defence through their ability to undertake multiple calculations simultaneously or solve problems that would take years for a normal computer to crunch through.
Quantum sensors could provide game-changing advantages to Australian Defence through precision positioning and sensing in hostile or GPS-denied areas.
Our member universities have a long history of leading research in quantum technologies and computing.
Our capabilities include:
Quantum computing & communications

Sensing and navigation
Quantum Radar
Networked quantum devices
Quantum devices and sensing
Advanced Human Performance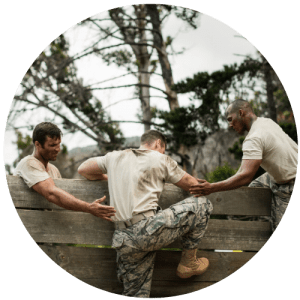 Human performance is recognised as a critical factor across Defence. The soldier remains the single most important factor that influences the success of defence operations. Human systems are usually complex, do not respond to situations uniformly and require an understanding of a broad range of research disciplines including psychology, social science, health, etc.
The aim of the research is to enable each soldier to reach the optimal level of performance, well-being, and resilience and to provide resources to recover with minimal risk and stress.
Our multi-disciplinary teams cover research in different areas including:
Optimising human physical and cognitive performance
Multi-sensory communication
Biochemistry analysis
Body composition
Exercise performance
Neurobiology
Human thinking, reasoning, judgement
Speech and Language
Workforce resilience
Choice and Decision Making
Resilience- physical, mental, emotional
Human-machine teaming and interface