Acoustic Print: Acoustic Signature to Identify Autonomous Vehicles 
Project Lead Organisation:
University of New South Wales
Collaborating Organisation:
University of Sydney
DIN Funding:
$134,711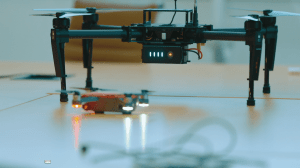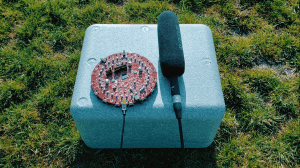 Project objective: 
The University of New South Wales and the University of Sydney have teamed up to demonstrate the feasibility of using acoustic signatures for authenticating drones in hostile, access-denied environments by developing novel cognitive processing that enable the system to become aware of the operational context of its environment.
Problem: 
There have been several works recently that indicate that it is possible to detect drones using acoustic noise. However, none of these works has shown that is also possible to identify the drone using the acoustic noise.
Outcome:
The project successfully showed the feasibility of applying signal processing and machine learning techniques to find underlying patterns that can be used to identify drones from the noise they generate when they are used. Furthermore, the "Acoustic Prints" are unique to a drone type, and thus can be used to identify the presence of a drone and their type.
Furthermore, preliminary results indicate that the acoustic signals emanating from a device can be used to infer several other features. For example, its mode of operation, such as whether it is carrying load or hovering, and for maintenance purposes, by detecting whether it is under normal or abnormal operation.