Drone-on-Demand: Additive Manufacturing
Project Lead Organisation:
The University of Sydney
Collaborating Organisations:
University of New South Wales
University of Technology Sydney
DIN Funding:
$174,000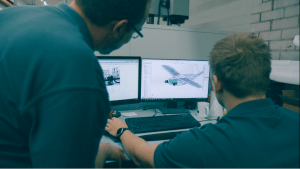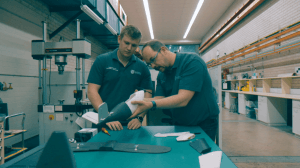 Project objective:
The University of Sydney, in collaboration with UNSW and UTS, aimed to lay the foundations for a drone-on-demand framework allowing small unmanned aerial systems (SUAS) assets to be rapidly designed, built and manufactured specifically for each mission and delivered quickly to soldiers in the field.
Problem:
Battle space awareness is currently limited by the availability of existing small unmanned aerial systems (SUAS) and a lengthy procurement process.
Outcome:
This project laid the framework that fully automates the design and manufacturing of bespoke, one-off custom drone for each mission, allowing Defence to maintain dominance in the field and an unprecedented and superior ISR capability.