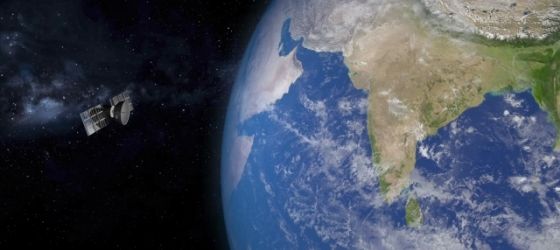 New cutting-edge technology that will allow rapid and accurate imaging of space-based satellites will be developed thanks to NSW Government funding.
Minister for Science, Innovation and Technology Alister Henskens said NSW already has an incredible depth of talent in the space industry and the development of this technology will enhance the nation's defence capability.
"Satellites are used for various purposes, including communication, navigation, earth monitoring and military awareness and can travel over 7.5 kilometres per second, making it difficult to accurately capture high resolution images of them," Mr Henskens said.
"Space and defence are priority industries for the NSW Government and this breakthrough technology will enable our world-leading scientists to identify and track satellites of national interest as well as changes to their orbits, strengthening our awareness of space-based activity.
"This is another example of our commitment to implement the NSW Space Industry Development Strategy 2020 which is delivering groundbreaking applications for both defence and commercial markets, while attracting global market investment and space industry jobs to NSW."
Director of the Defence Innovation Network (DIN) Professor Bradley Williams said the $500,000 in funding will support the DIN's work to maintain secure access to space and achieve complete, real-time awareness of large and small satellite activities.
"The project will develop a space-based system that can track high-speed objects with unprecedented spatial resolution and sensitivity," Professor Williams said.
"It will double the effectiveness of a satellite to characterise its environment through high resolution images, and will be a huge leap in terms of achieving complete, real-time awareness of satellite activities in space.
"This funding will further enhance the DIN's mission to accelerate commercialisaton by connecting industry with research to deliver solutions to high priority defence sector challenges."